The wife of the sacked governor of Imo State, Ebere Ihedioha, on Wednesday shared words of love and strength as she assured her husband, Emeka Ihedioha of her support following supreme court ruling.
This comes less than 24 hours after the Supreme Court in Abuja on Tuesday sacked Ihedioha and declared Senator Hope Uzodinma as the duly elected governor of the state.
The immediate past First Lady of the state, who took to her Facebook page, said that she was standing by her husband.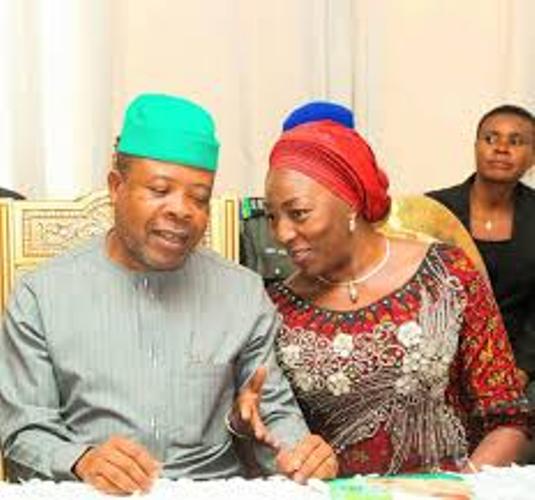 The loving wife described her husband as her love, partner and friend. She wrote
"My Love, my Partner and my Friend. Nkem! #IGotYourBack"