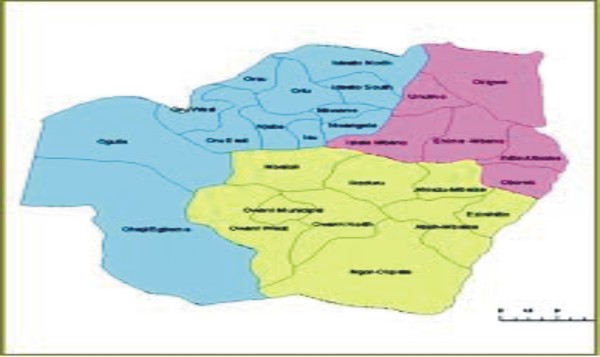 Their desire of the Imo State government to change the formula of holding elections at the local government levels from wards to autonomous communities system may be unrealistic following discoveries that many of the communities where the Imo State Independent Electoral Commission, ISIEC, would conduct election has no polling unit.
The administration of Owelle Okorocha Okorocha has intensified efforts to have the LGA election conducted in few weeks time as his faction of the APC steps up preparation for the exercise.
Trumpeta noticed that unlike in the past practices where either INEC or ISIEC wards backed by law were used for the election, the incoming one will be under Autonomous Communities basis in what the Imo State House of Assembly through an Executive Bill passed into Law is branding "Supervisory Councillors"
The arrangement will see election hold in different autonomous communities than electoral wards.
An obstacle has however surfaced to frustrate the autonomous communities system of election as there are reported cases of autonomous communities without polling units where election would hold to produce a Councillor.
This alarm was raised when the governor inaugurated the newly reconstituted State Council of Traditional Rulers in Owerri under the leadership of Eze Samuel Agunwa Ohiri.
Okorocha while addressing the monarchs gave the hint of absence of polling units in some autonomous communities which he claimed was surprising.
The disturbed governor disclosed that the information about absence of Polling Units was relayed to him by the Chairman of Ndi Eze. According to him, "Again, you're Chairman; Eze Imo just surprised me now by stating that there are still some communities that have no polling units. I then wonder how a community can exist with a traditional ruler and the people who have no place to go and exercise their voting right.
According to Trumpeta the development is not only causing ripples in the royal fathers' body but also given ISIEC cause for concern on how to conduct the election in the affected areas.
The danger ahead, according to feelers is that the enabling law of ISIEC may not allow it create fresh polling units aside from the one established by the INEC.