If you haven't received email notification to confirm your successful registration, you need to try this method.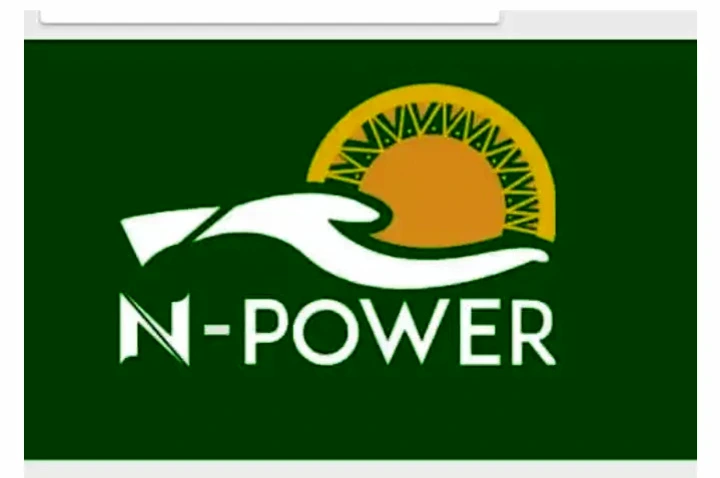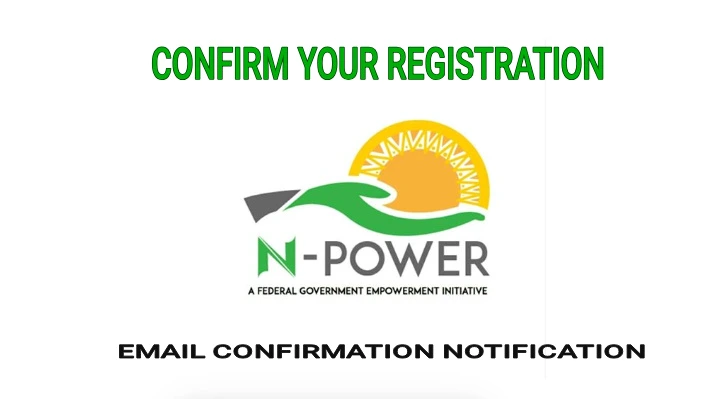 We are here again. Please treat this information a vital one. This is not fake news as you may think, this is what someone, a batch C applicant like you did yesterday, and immediately, he received email notification on his phone through which he confirmed his application registration.
You all know that; after you might have gone through all the stress of gathering the necessary data needed for N-Power application, transported yourself to where internet access is, and entertaining enough patient queuing up and waited to get yourself registered; on finishing the email entering that, you supposed to received a notification through which would lead you to the application portal for your registration. But in this batch C the case was different.
After thinking of when it should come for a month or two, you still not received anything. I want to tell you that people are receiving notification email to confirm their successful registration status.
Please pay attention to what I am going to show you here.
I Think you should try to get your email and confirm your successful registration
1. Log in to the website: https://npower.fmhds.gov.ng
2. Enter your email address you used and the password
3. Click on the Registration button link. It will check if the email has been registered on the site, if yes, it will then take you to the login portal.
4. You will see your email address and password printed on the form; Click on the 'login portal' link.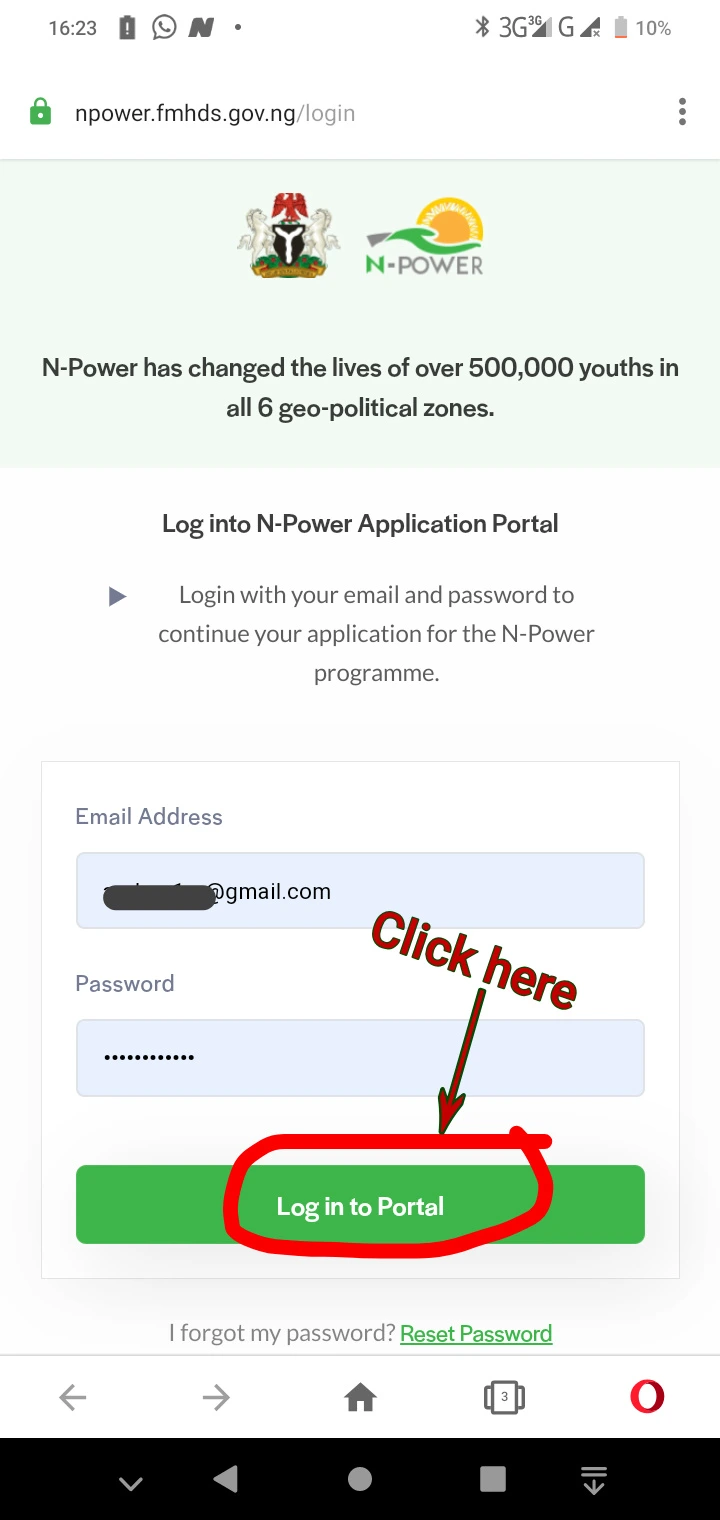 While loading, you will receive a message notification in your phone.
5. Search your email to locate the message and click it.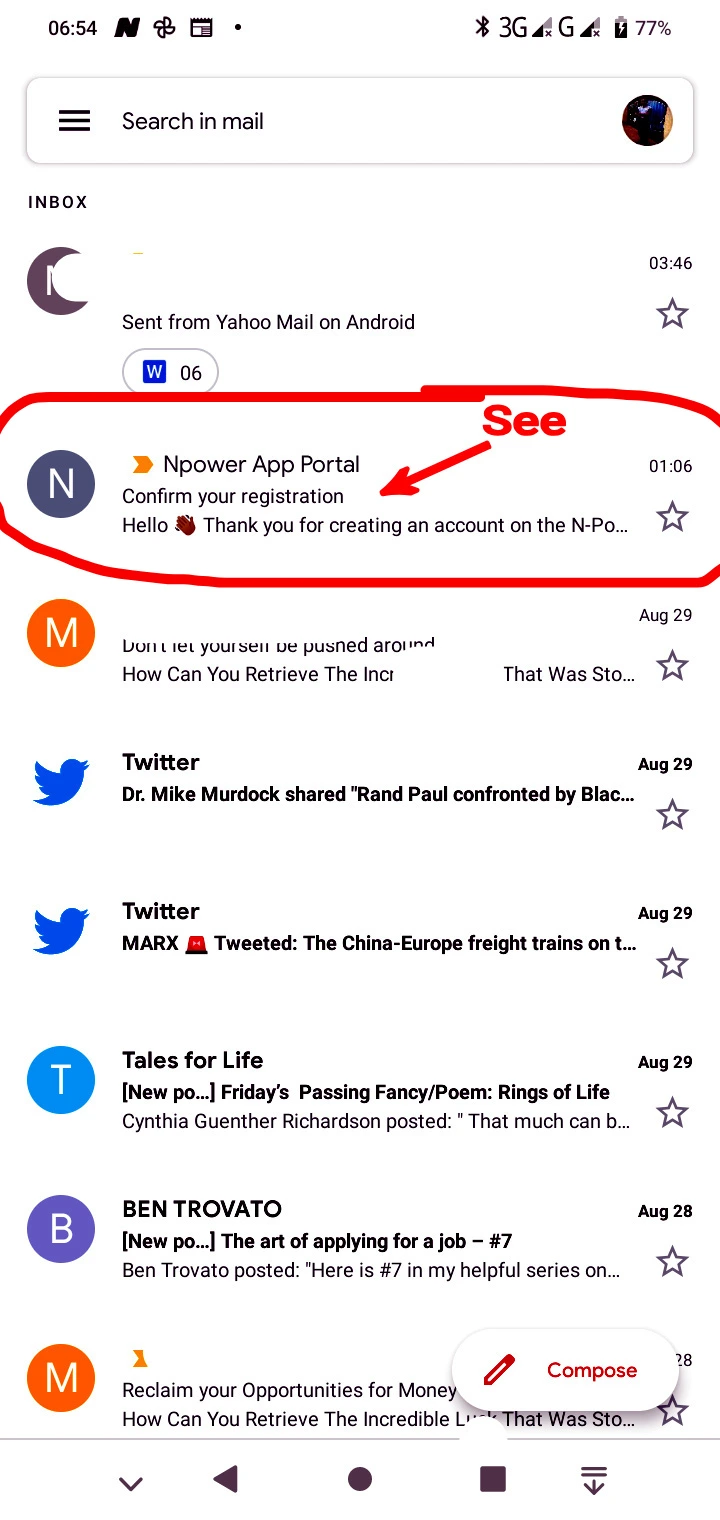 6. The message will open, and you will see the confirmation link. Follow the instructions and click on the link.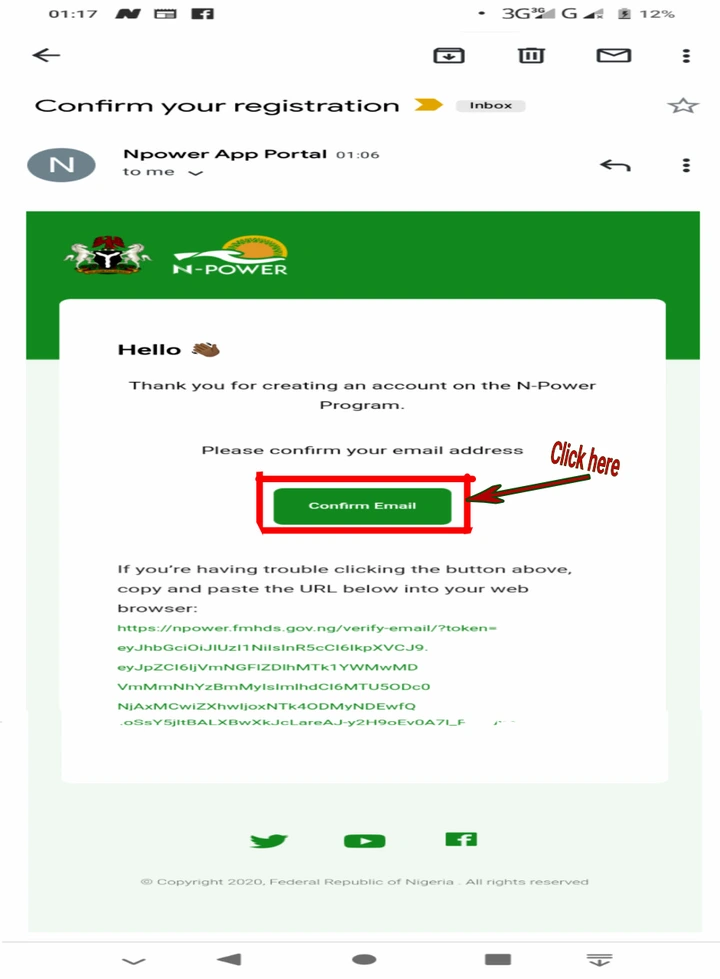 7. You will be required by your phone to choose a browser to perform the operation.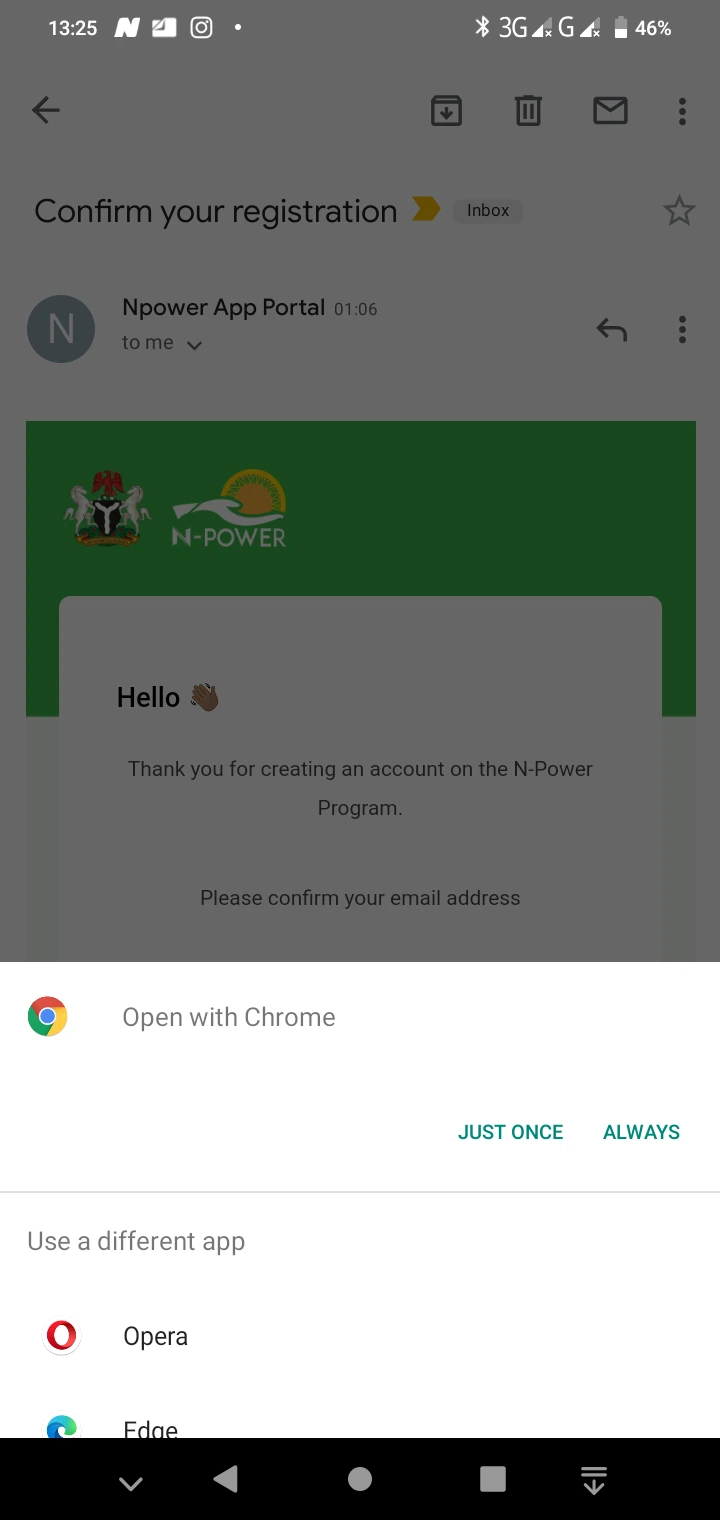 After that the window will show this: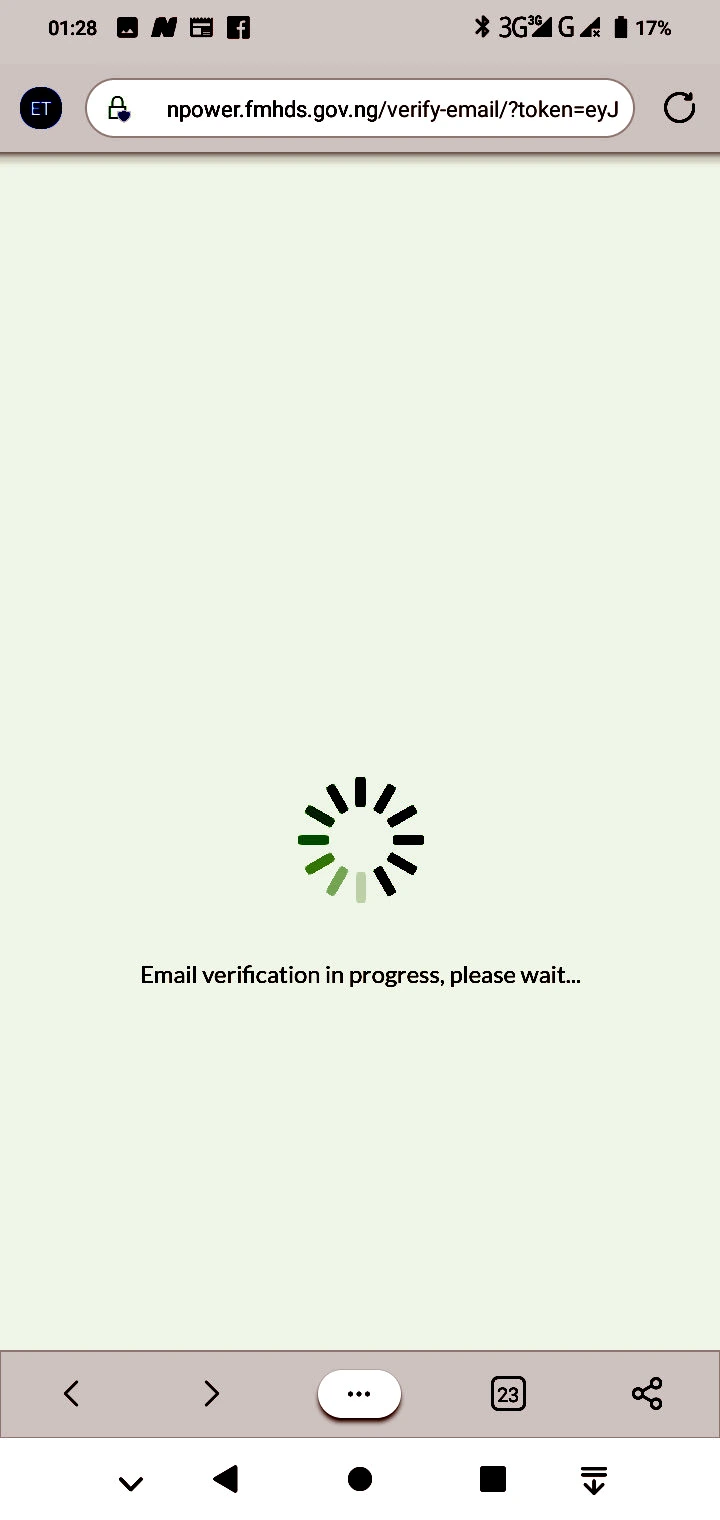 8. Wait for it to complete loading. After loading, it will display thus: taking you to the successful registration page where you see your Reg. Number displayed as in the day of registration.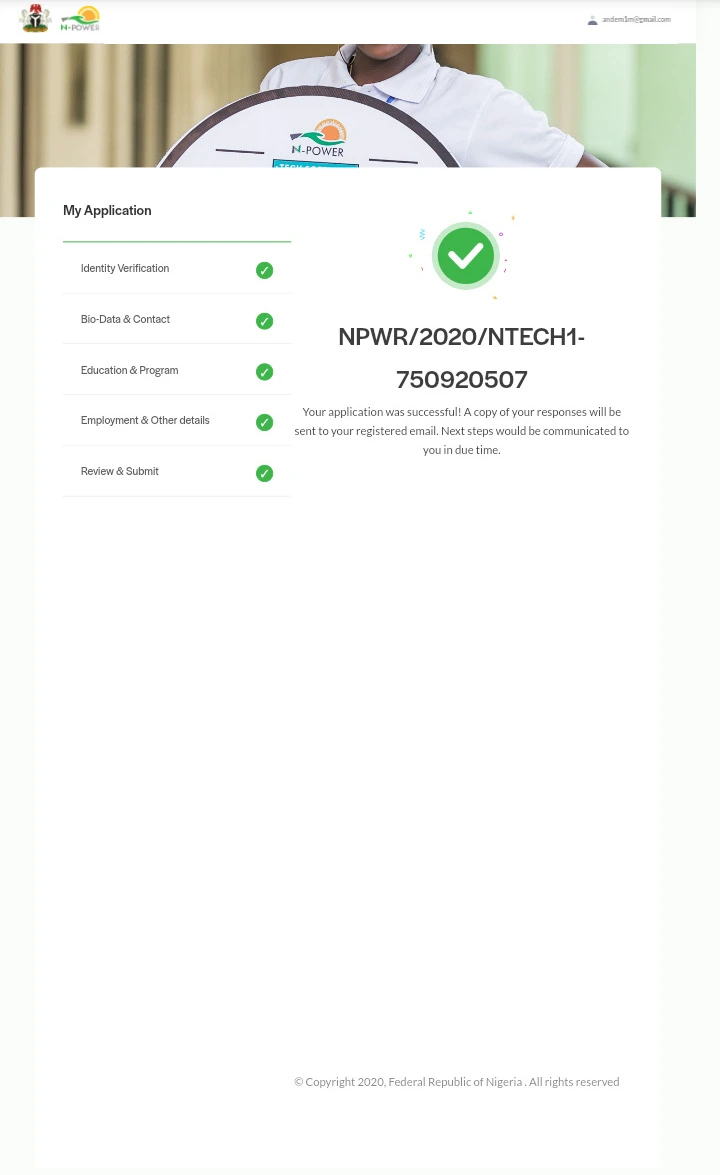 Congratulation! You have now confirmed your N-Power application registration.
Note: if it does not work for you, do not worry nor disturb yourself, it may be that Is not yet your time to get your own. Keep on trying time to time and, do check your mail inbox and spam-box.
Receiving the email to confirm the registration does not guarantee that you have been shortlisted. Please Pray effectively and get God involves in it. GOOD LUCK TO YOU.