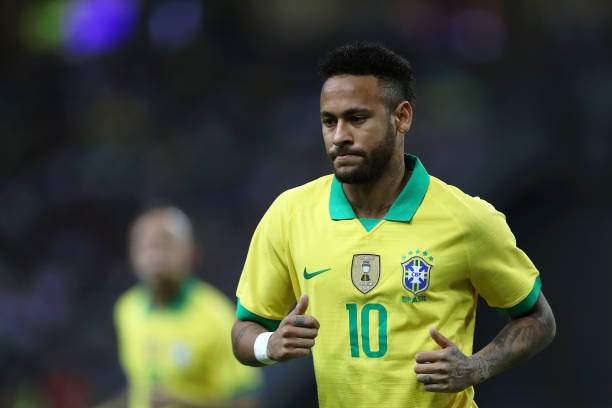 The Brazilian international recently posted a photo of him emotionally 'crushing' on his mother as he lies on her backside on a black-grey sofa.
In the picture which he posted on the photo-sharing platform Instagram, the former Barcelona ace wore a black sport short and white polo, clinging to his mum as they both give a similar mien to the same direction.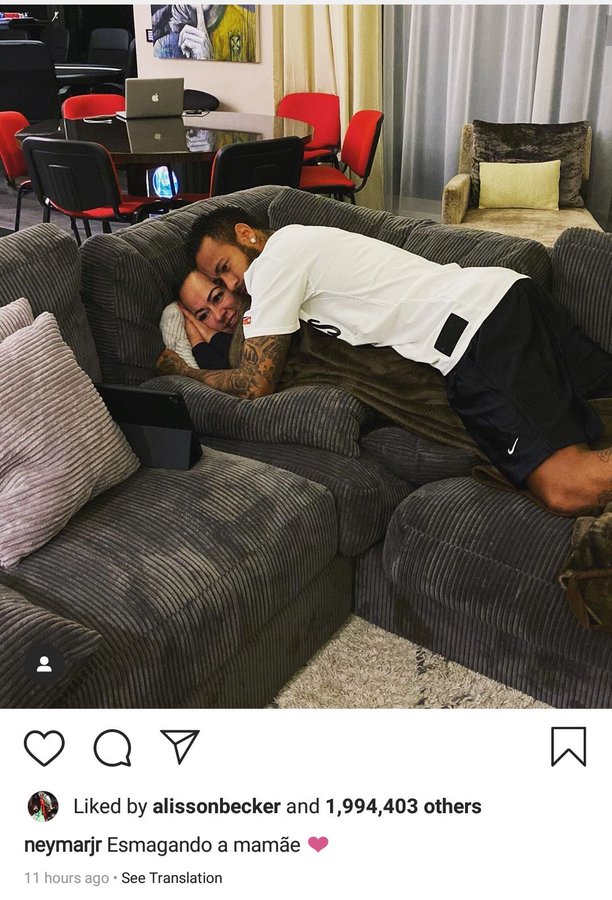 While the weird post may not mean anything to the Brazilian superstar, the deluge of reactions from the picture has raised a culture conflict as opinions divide on whether such "intimacy" is permitted in Brazil culture.
Meanwhile, the picture has generated humorous remarks on Twitter also.
It would be recalled that Neymar had earlier shared a video where he was seen slapping his mum's backside to the irks and surprise of his over one hundred million followers on the photo-sharing platform.