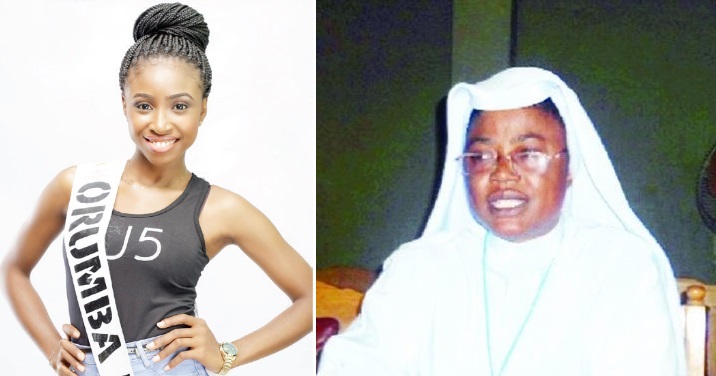 The National Coordinator of the Association for Universal Moral Education Nigeria, Rev. Sis. Therese Nwodo, has added her voice to the controversial leaked lesbian s*x video of former Miss Anambra, Chidinma Okeke who was involved in a s*x scandal
According to her, poor family orientation made youths susceptible to societal and peer influence and called for a stronger relationship between the family and the child. She begged Nigerian public not to traumatize the beauty queen the more by dramatizing her situation, but to offer her psychological and spiritual succour to overcome the crisis.
She said the incident can be attributed to a breakdown of morals and values in the society:
She said
"The lesbianism story about the beauty queen is unfortunate; it is symptomatic of what is going on in the society now. Our values have gone down; parents are no longer available to teach their children what is
socially acceptable. Whatever the case, whether she was lured or coerced, if the values were there she should have had the character to say no but because society itself rewards such act, she fell for it, so we must look at
our value system again. But this is not the time for a blame game. Somebody is now traumatised and we should make effort to bring her back into the society to become a normal human again," she said
Nwodo said the conference, with the theme, "Gardening the Mind as a Way Toward National Unity", would address some of the moral issues facing the society.