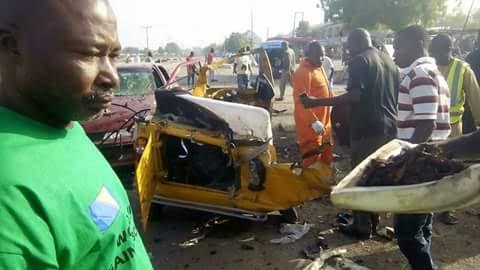 At least 9 people were killed this morning in Maiduguri after a Boko Haram suicide bomber tried to enter the Bakassi IDP camp in Maiduguri around 7am and another suicide bomber tried to enter the NNPC depot on Damboa road in a tricyle just 30 minutes later, according to eye-witnesses. 9 people were killed and many others injured.
Sani Datta, spokesman for the National Emergency Management Agency said many of the injured have been taken to the hospital.
24 others where injured, See graphic pics after the cut..