Thursday, 14 February 2019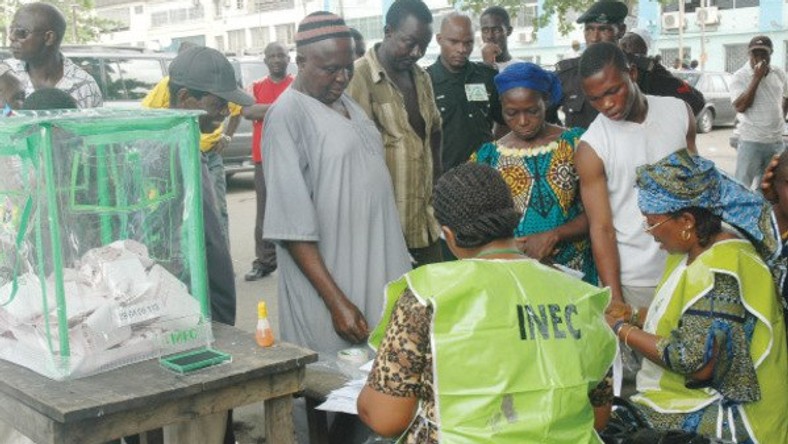 There has been some form of uncertainty over which of the fingers will legally capture your votes on February 16 and March 2, 2019.
Your middle finger, your index finger, your ring finger, your knuckles or your thumb?
We'll be answering that question in a minute.
But first, where did this confusion over which finger to vote with, emanate from?
Okay, you guessed right: It came from WhatsApp.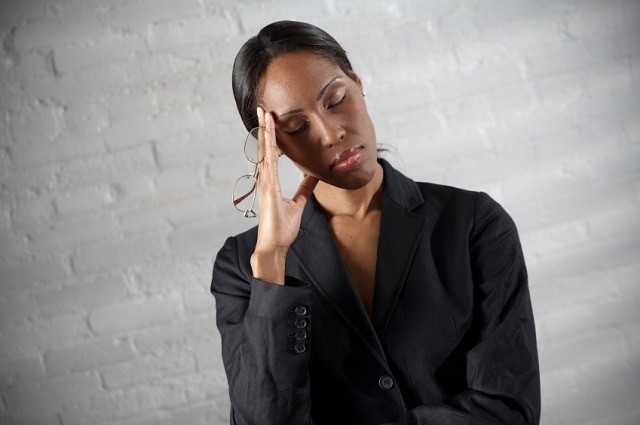 Fake news, people!
One particular political party has been sensitizing voters on finger usage and how to vote properly.
According to this political party, your vote will record on the void column if you use your thumb.
The following broadcast message has been making the rounds on Facebook, WhatsApp, Twitter and Instagram:
So, this is the message going round: INEC has changed pattern of voting without majority of citizens being aware o!
You DON'T VOTE with YOUR THUMB ANYMORE ...YOU Vote wit Your INDEX FINGER ( Warning Finger).
Any VOTE CAST WITH the THUMB is VOID (canceled) vote...!
My question is Why were the citizens not sensitized up till Now...,
Why would INEC hide such important information till few days to the election...?
Pls, don't only read this.. SHARE for many would-be Voters to be aware.
The DESTINY OF THIS NATION is Now in our Warning or Prophetic Finger
Let's break it to you nicely. The message above is fake news. It is also mischievous and the stuff of scare-mongering.
Why all fingers matter
You can actually vote with all ten fingers because when you registered for this election, all ten fingers were digitally captured. Which means any finger can be used for marking a ballot paper. Just endeavour to fingerprint correctly.
All you need do is ensure that your fingerprint is inside the box beside your party of choice. Your vote is only void when your fingerprint strays into another box. If your fingerprint crosses the line, your vote will not count.
In other words, the ballot paper is not finger sensitive so it can recognize all ten fingers printed within the margins separating one political party from another.
Got it?
Tuesday, 12 February 2019
Members of the Non Academic Staff Union (NASU), Imo State University chapter on Tuesday 12/02/2019 suspended the 4-month-old strike they embarked upon over nonpayment of their salary arrears.
Recall that the union had on Wednesday Oct. 3rd last year, declared an indefinite strike due to the failure of the state government to offset their salary arrears.
But the NASU Chairman, IMSU chapter, Comrade Eugenia John-Anoruo, today confirmed the suspension of the strike after their congress meeting in the University. All members of the union have been directed to resume work tomorrow, Wednesday Feb. 13th, Imsu Elijah confirmed.
This development is coming barely 24hrs after ASUU IMSU chapter officially suspended their strike. This means that IMSU is fully back on track with academic and non-academic activities resuming in the campus.
Monday, 11 February 2019
Imo State University has officially suspended the lingering ASUU strike which paralyzed academic activities in the institutions for about 3 months.
The Chapter led by Engr. Luke Uzoigwe has a
nnounced Tuesday February 12 as resumption date for students. However, academic activities will resume officially on Monday Feb. 18th.
The suspension was sequel to the decision of the congress held on Monday Feb. 11th, which reviewed the strike, Imsu Elijah gathered.
He said: "Following the suspension of the strike action embarked upon by ASUU, we wish to advise our students to start making plans to return to the university as from Tuesday, 12th February to enable those whose voting centers are within the school to participate while academic activities re-commence on Monday"
We wish all students that will be travelling from far and near a safe trip back to school.
Popular Posts